Power Generation
Building on extensive experience in this sector, Stag Energy is managing the development of new gas-fired plant and  reserve power generation projects at sites throughout the UK.
Gas Storage
In recognition of the increasing role of gas in providing energy price insurance and security of supply, Stag Energy has been at the centre of regulatory and project development to support gas security.
Alternative Energy
With knowledge and experience in power generation, transmission and storage, Stag Energy is progressing initiatives to assist in modulating energy supply from intermittent, renewable resources and enhancing grid balancing services.
Transmission Systems
Stag Energy brings project development expertise to ensure relevant infrastructure is available to convey energy to the point of use.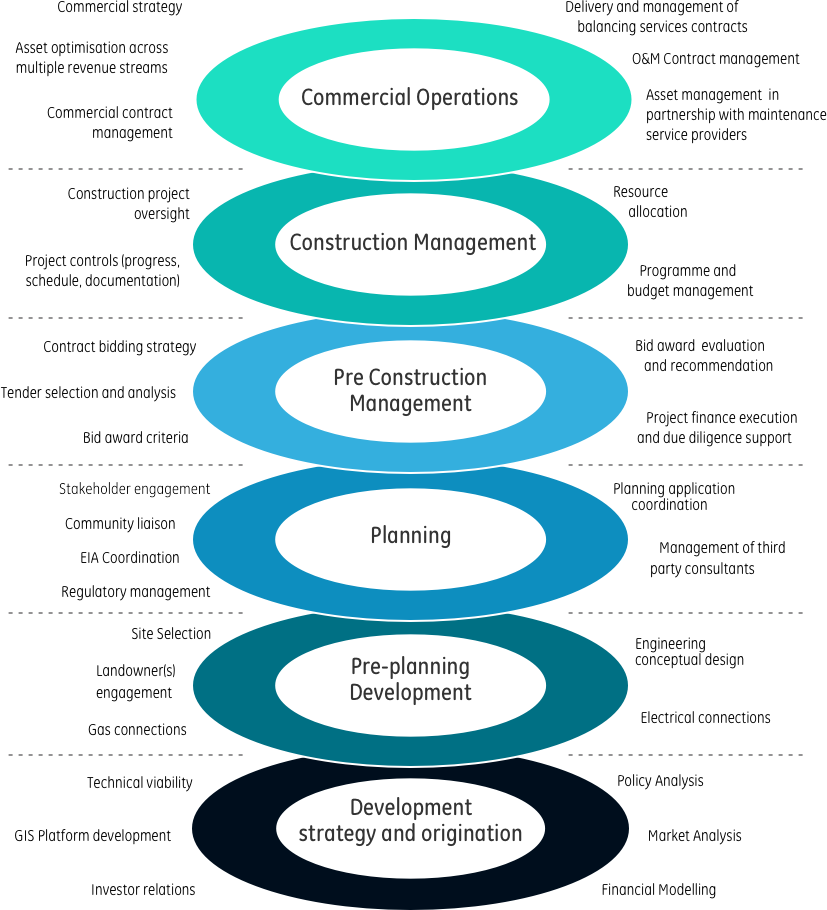 Stag Energy has brought forward asset opportunities to support national energy security, principally, in the form of power generation, grid services and storage. The company recently sold four 299MW OCGT projects to Drax as the foundation of its gas generation business and 140MW of reserve power projects to the Oxford Capital Group. Stag Energy has also engaged in supporting gas security with the development of the Gateway gas storage project which has completed planning and front end engineering works.